Services & Procedures
We are devoted to providing the full range of gynecology and gynecologic oncology services. If you would like more information on the services we provide, please call our office or speak with your provider.
Gynecological Care

General gynecologic care
HPV counselling
Postmenopausal bleeding
Vulvar dysplasia
Menopausal management
GYN Surgery
Hysterectomy
Myomectomy
Minimally Invasive Surgery
Hysteroscopic surgery
Complex Pelvic surgery- prior C-sections, multiple previous surgery large fibroids

General Gynecologic Oncology Care

Second Opinions
Chemotherapy
Gestational trophoblastic disease
Gynecologic Oncology Surgery
Radical surgery for gynecologic oncology

Other Services

Coming soon

Fitness and Nutrition
Look Good Feel Good Programs
A Link to our wellness site- to be built
Hospital Care
When hospitalization is necessary, our facility is Sibley Hospital in Washington, DC. The gynecologic and oncology facilities are excellent. As well as the ambulatory facilities in both DC and Maryland. Coming soon, Surburban Hospital( a Johns Hopkins affiliate) in Bethesda, Maryland.
In This Section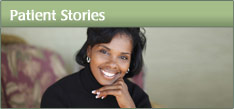 This isn't your grandma's hysterectomy. Hear what patients are saying.
[ click here ]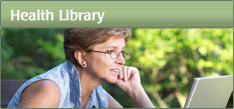 View our comprehensive online library of health care topics. [ click here ]